Published in The Moderate Voice on January 6, 2017
This week, the 115th Congress gaveled to order in Washington D.C. While the partisan make-up hardly shifted from the last Congress, the racial and ethnic caucuses that make up Congressional member organizations can boast of slight upticks in their numbers. While the gains among women in Congress were tepid if only barely existent (female membership in the House actually dwindled by one), the Senate might be indicative of the wave of diversity that is slowly expanding within the marble corridors. Three of the four new female Senators, all Democrats, have twin ethnicities which add to the ranks of multiple caucuses in the body.
Tammy Duckworth, whose father is Asian, picked off incumbent Mark Kirk while in California, Kamala Harris, who is of both Indian and Jamaican descent, will replace Barbara Boxer. Meanwhile, Catherine Cortez-Masto, who boasted that her mother was Italian but father Hispanic, will be the first Latina to serve in the Senate. The elections of Harris and Cortez-Masto means African-Americans and Hispanics will now compose three percent each of the upper chamber. They, along with Maggie Hassan of New Hampshire, will mean four new females have joined the Senate, but because three retired or were defeated, the ranks of women serving have only increased by one, to 21.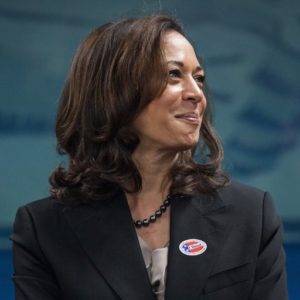 California's new Senator, Kamala Harris, has an Indian-American mother and a Jamaican father
Photo via kamalaharris.com
Female members of the House decreased by one – to 83. But there are a few notables. Former Vice-President Richard Cheney's daughter Liz now holds Wyoming's At-Large Congressional district first won by her father in 1978. But having succeeded Cynthia Lummis who in turn had succeeded Barbara Cubin, this may mark the first time in history that three women have held the same seat consecutively. And in Delaware, Lisa Blunt-Rochester pulled off a stunning win for that state's sole Congressional seat, becoming the first woman to represent the "First State" in Congress. It also leaves Mississippi and Vermont as the only states that have yet to send a woman to Congress (though Vermont did elect a female Governor three times in the 1980s and Mississippi has elected several female Lieutenant Governors).
The ethnic caucus also produced at least one tidbit that borders on paradoxical. In Texas's 23rd Congressional district, an African-American, first-term Republican Will Hurd, narrowly hung onto his job by defeating a Hispanic in a district drawn to favor that ethnicity – the former Congressman he surprised two years ago, Pete Gallego. And in California's 44th district, Nanette Barragan, a Latino, beat an African-American, Isadore Hall in an area that favored African-Americans.
Overall, the Congressional Black Caucus netted two new House members, fairly standard for the middle of a decade absent the full-scale creation of new districts via redistricting. Florida and Virginia did redraw last cycle and it did have an impact (Val Demings and Don McEachen benefited from a court-ordered redraw, as did Al Lawson, though he defeated Democratic incumbent Corrine Brown. In Maryland, Anthony Brown succeeded fellow CBC member Donna Edwards, Philadelphia replaced another member, scandal-tarred Chaka Fattah with Dwight Evans while in Delaware, Blunt Rochester scored a big win to claim the seat for the CBC.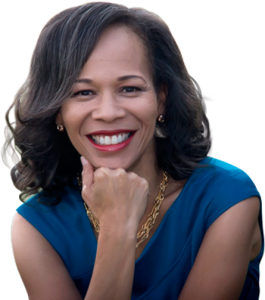 Lisa Blunt Rochester's election as both Delaware's first female and African-American member of Congress led USA Today to quip that she was "making history – twice – with oath of office"
Photo via lisabluntrochester.com
If the net increase of African-American members in a single election met the expectations, the increase of Hispanics members unpacking their bags in Washington D.C. has exceeded them. Congress has seen a net gain of six Latino members, though the sole Republican, Brian Mast of Florida, has not indicated plans to join the Congressional Hispanic Caucus. Two members, Lou Correa of California and Vincente Gonzalez of Texas succeeded Latino members who departed Congress (Loretta Sanchez and Ruben Hinojosa respectively). But Salud Carbajal replaces Lois Capps while Ruben Kihuen of Nevada unseated GOP Congressman Crescent Hardy, thereby becoming the state's first Latino member of Congress. In addition, Darren Soto snagged an Orlando seat, defeating the wife of the man he was aiming to replace Alan Grayson (the win makes Soto the first Puerto Rican member to hail from Florida). Finally, Adriano Espaillat has proven that the third time is indeed a charm, having mounted two agonizingly close but unsuccessful primary bids to unseat the ubiquitous and iconic Charlie Rangel. The incumbent made good on his pledge to retire at age 86 and Espaillat's third primary was equally close but this time, he prevailed and, as the first Dominican Congressman, has already made history.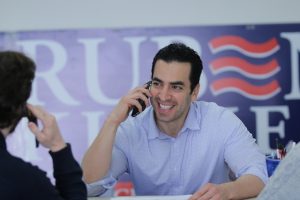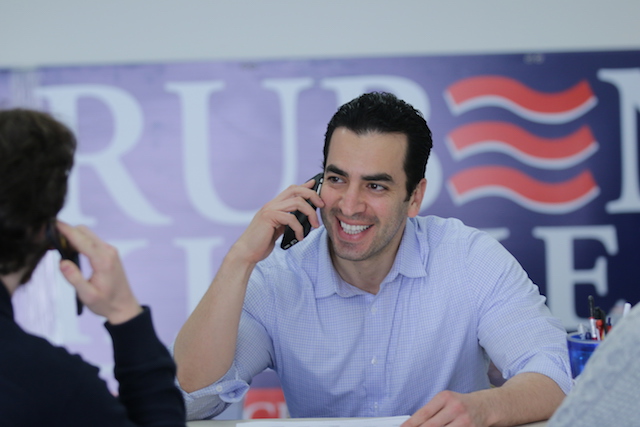 Ruben Kihuen
Photo via rubenforcongress.com
The Asian Pacific American Caucus especially did well. Duckworth gave up her House seat to compete for the Senate but her successor is Raja Krishnamoorthy, an Indian American. Mike Honda fell in a Democrat vs. Democrat race in California but the man who beat him was Ro Khanna, an Indian American. And Colleen Hanabusa reclaimed the seat she gave up two years ago for an unsuccessful Senate bid, replacing a fellow Pacific Islander, Mark Takai who died of cancer last summer.
Two new members replaced Caucasians. In Washington State, Pramila Jayapal won a seat vacated by Jim McDermott while in Central-Florida, Stephanie Murphy, a Vietnamese born Democrat, outhustled a big-fish in Congress, one-time Transportation Chair John Mica. Even after a court-ordered redraw increased the Democratic performance of his district so that President Obama actually won it, Mica wouldn't even hire a campaign manager.
The seven member LGBT Caucus will remain at seven, as Angie Craig, the sole gay candidate who had a strong chance of joining Congress, ultimately fell short in a close race in Minnesota. She may well try again in 2018.
Finally, the number of Jewish House members increased by five and like everything else, an interesting tidbit is at hand. Shelby County, Tennessee (Memphis) can now boast not only of two Jewish members, but two who attend the same synagogue. But that's where the similarities end. Returning member Steve Cohen is among the most progressive Democrats in his caucus while newcomer David Kustoff is a staunch conservative. Both are acquainted but not particularly friendly. Other new Jewish members include Brad Schneider (Illinois), Jamie Raskin (Maryland), Jacky Rosen (Nevada), and Josh Gottheimer (New Jersey), all Democrats. New York Democrat Steve Israel retired.
Attempts to add Jewish Senators were not successful. California's Barbara Boxer retired and despite initial indications that victory was at hand, Jason Kander and Russ Feingold each fell three points shy of ousting incumbents Roy Blunt and Ron Johnson. Feingold was trying to reclaim the seat he held before his loss to Johnson six years ago. Had Kander won, it would have meant a deeply Protestant Missouri elected a Jewish Governor and Senator. It's Missouri so, you have to "Show-Me."