Published in The Moderate Voice on January 5, 2017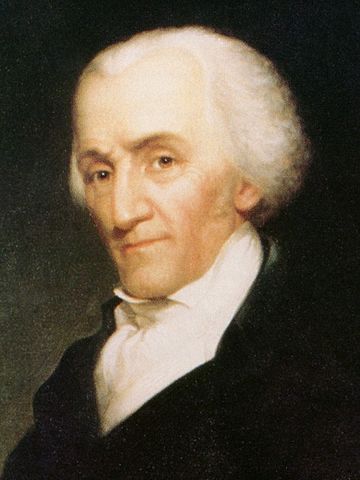 The winners and losers from the next round of redistricting will be known in four years almost to the day but, it's never too early for political junkies such as myself to start looking ahead to scenarios that might cause an ever-so-slight shift in the balance of power. One state that captures my imagination is Illinois.
The "Land of Lincoln" will definitely be losing one of its 18 Congressional seats but population trends signify that dropping two seats is not out of the realm either. In fact, the state was one of eight to suffer a population loss in 2016 as residents continue to pour into the South and West – and this is the third year in a row. It is under that premise that I will assume a two seat loss is likely and explore a scenario for a map that might result. I am also going to assume – and it's admittedly a big one with an election two years ago, that Republican Governor Bruce Rauner, will be a one-termer. Though he has vowed to put $50 million into his war-chest to win a second term, his job approval is not particularly strong so, I will foreshadow a takeover. If not, I'll have some revisiting to do but that would portend good news for Democrats.
First of all, I am a believer in good government and therefore, am an ardent proponent of, if not fair redistricting, than ending the hyper-partisan remap that has paralyzed Congress. But, until Republicans cease using their control of states like Texas, Pennsylvania, Michigan, Ohio, North Carolina and Wisconsin, among others, to take the whole cake, Democrats shouldn't hesitate to return the favor in states they have. To do otherwise would be unilateral disarmament. That said, let's look at the lay of the land.
The Congress that convened earlier this week consists of a delegation of eleven Democrats and seven Republicans. Democrats in 2011 did draw the map to have 13 Democrats and five Republicans and at one point in the decade did get as many as 12 (they fell 1,002 votes shy of cracking the 13th in 2012). Most analysts think that while a few may face serious challenges (Democrat Bob Dold in the 10th and Republican Mike Bost in the 12th), the 11-7 number should hold until the '22 redrawing gets under way. Population-wise, Cook County (Chicago) has seen an ever-so-slight decrease but the parts of the city declining and thriving is stark. The drop mostly stems from Barack Obama's home-turf on the south side.
Conversely, the Loop is trending upward while the ring counties – Will (Joliet), Kane (Aurora), Kendall (Yorkville) and McHenry (part of the Fox Valley River) have been growing at a healthy clip. Not surprisingly, rural, and poor southern Illinois has seen a substantial drop. That's where we shall begin.
Republican Rodney Davis represents the 13th district and that could easily be carved up among its three Republican neighbors. Mike Bost represents the 12th district which encompasses the southern tip up through East St. Louis and swerving through a few central counties. The 15th, held by John Shimkus meanders from the Kentucky border to central Indiana. The 18th, which Darren LaHood recently won, takes in the central and western part of the state That would seem to put Davis out of a job except, Shimkus has talked about retiring since as early as 2008 and, having been passed over to chair the House Commerce Committee a second time, and Davis would be combined, as Southern Illinois is most rapidly losing population. Shimkus may not still be in the House. He's talked about retiring endlessly and, having been passed over a second time for Commerce, may retire. But if it's he and Davis, he'd almost certainly let his former aide have it. The other district is more difficult but my guess is Hultgren's would be divided among its neighbors. It might make the surrounding areas less safe for the Dems (though Foster can get Aurora) but Kinzinger and Roskam can encompass the other GOP areas.
The Three Chicago majority-black districts, held by Democrats Bobby Rush, Robin Kelly and Danny Davis will have to expand further into the suburbs to not only account for their own population loss, but also to pick up some of the people that will be displaced from the loss of two statewide Congressional districts. Because these districts gave Hillary Clinton 75%, 78% and 87% respectively, even a 10% drop in Democratic performance will not keep these from being anything less than utterly safe seats for the party, though whomever holds the seats may have to exert a little more energy in a primary than previously accustomed too. Similarly, by shedding some of their Democratic precincts in 2012, Jan Schakowsky and Mike Quigley took one for the team by helping their party pick-up marginal districts. With the Democratic showing still at 65% minimum, they could and probably would agree to drop it 2-3% further and still continue winning without breaking a sweat (Schakowsky's precincts in particular would shore up Brad Schneider who won in 2012, lost in '14 and then came back this year). Now things get more complicated.
The next district that Democrats would probably carve up would be the 14thdistrict. Once represented by Speaker Denny Hastert, Randy Hultgren put the seat back in the GOP column in 2010 and he has held it comfortably since. The boundaries of most of the district are on either side of the 14th encompass the 6th and 16th districts which also are conveniently represented by Republicans (Peter Roskam and Adam Kinzinger respectively). So those two seats could gobble up at least most of the territory. In turn, Kinzinger would shed a handful of his counties to the 15th district (Shimkus) but more to the 18th, held by Darren LaHood, both of whom also happen to be Republicans. Tiny Ford County encompasses two districts and now can solely be served by the 15th.
In order to accommodate this, a few near-solidly Democratic districts will probably have to become a point or two more Republican but, even in a wave year that works against them, should not cause great pain. That said, I want to focus on the district of Cheri Bustos (the 17th), the lone Democrat outside the Chicago-metro area, because that's where enormous shifting will take place. Obviously, a two seat loss means the 17th will have to grow as well. One solution would be for the cities of Peoria and Rockford, now in different districts, to be reunited (until the final redraw, Rockford has not had two separate members of Congress since 1850). There is a reason. 14 of the 20 eastern Rockford wards were carried by Donald Trump and Republican Senator Mark Kirk won most of them by nearly double the margin in their double digit statewide losses.
But Clinton and Duckworth won a few also so while Bustos would probably have a net loss of a few thousand votes, it wouldn't be anything catastrophic. Plus, her own Rockford wards aren't all that reliable. While winning re-election 60-40%, she barely carried wards 27 and 31 while losing 28 and tying in ward 3. Obviously, more shuffling would be required as well. Bustos could pick up small counties such as Stark (population 5,097) from Kinzinger and Hancock (18,097) from LaHood while giving LaHood counties such as Henderson (6,990) and Warren (17,726) which opted for both Obama and Trump but only opted for Bustos by a nominal margin this year.
The bottom line: Bustos, who has been talked about as a Gubernatorial candidate this year, might have to fight a little harder in a bad Democratic year but a working class candidate always has an edge.
Finally, if the Democrats really wanted to be bold, they could draw the 17th to Democratic parts of Springfield as they did last decade but that would be aesthetically (and perhaps Constitutionally) grotesque. Democrats have also spoken of linking the university towns, namely Champaign, Carbondale and Bloomington) but that would be risky with a two seat loss. It could be attempted if the state were to lose a single seat but, given that so many Republican areas buttress them, a win would be no sure thing.
<em>
Picture: By James Bogle after John Vanderlyn – http://department.monm.edu/classics/images/elbridge%20gerry.jpg, Public Domain, https://commons.wikimedia.org/w/index.php?curid=3161834</em>